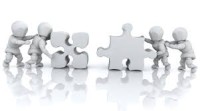 One of our more unique services is our exclusive Comprehensive Mental Health evaluation. If you have seen many different therapists and/or counselors, diagnosed with multiple diagnoses, or been given inconsistent, or ambiguous information about your treatment and problems, then our comprehensive evaluation might help clarify those questions for you. The purpose of this evaluation is to assist you in finding appropriate and specialized services, along with gaining a better understanding of the current problem areas you are experiencing.
The comprehensive evaluation may include, but is not limited to, the following: an extensive interview with you and/or your loved ones, compile all necessary background information (medical history, medications, social history, family of origin), consultation with your health providers with your consent as needed for the purposes of clarifying your diagnosis, contact any family members for additional information with your consent as needed,  and provide you with a thorough summary of possible diagnoses, treatment recommendations and referrals to match your needs. We will contact providers prior to giving you the referrals to ensure they match your needs. Since BTC is a more specialty based center, we may or may not be able to continue treatment past the evaluation. You will always be given a choice of at least 3 referrals to base your decision.
Our clinicians offer a extensive range of therapeutic services to meet each client's unique needs including:
*Free phone consultation
*Community referrals
*Company training's
*Comprehensive Mental health evaluations
*Couples Therapy
*Individual therapy
*Family support and therapy
*Teletherapy (online psychotherapy via a secured website)
Each member of our clinical team is committed to providing the highest quality care and support to our clients and their families to help them attain their therapy and life goals.
Please contact us at

info@burbanktc.org

or 818.208.1833 for more information about any of the above services and our fees. Many of these services can be reimbursed by your insurance company. We can help you with reimbursement.